Collectives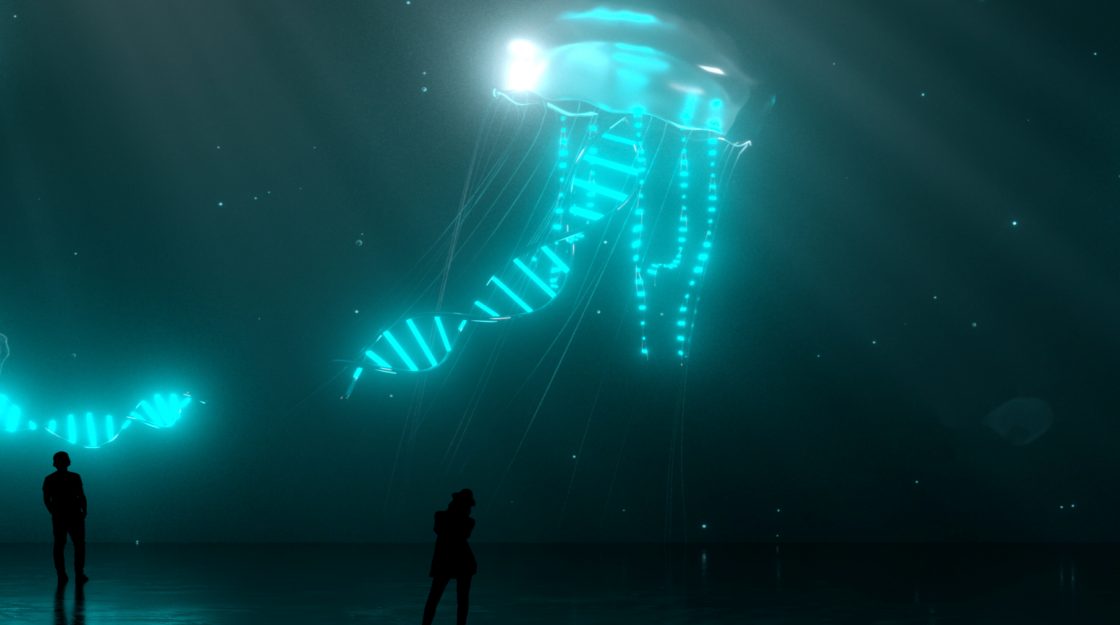 Presentation
Algorithm is a creative production studio based in Dublin, Ireland. They are a collective of fine artists, technicians and producers working together to create powerful interactive experiences. Experimentation is central to the ethos of Algorithm. Working both nationally and internationally, they seek out opportunities to bring seemingly impossible ideas to life.
Note of intent "Portal"
In 2014, while researching techniques for their latest audiovisual performance, a secretive team of artists, physicists and philosophers chanced upon a wondrous technology that allowed them to unpick the strands from which the very fabric of reality is woven. After the unfortunate failure of their first prototype and the mysterious (but probably unrelated) disappearance of the entire team, we are confident that we have identified the flaws in their method. Five years on, the second prototype is ready. Don't let the abundance of over equipped medical professionals make you nervous. It's totally safe. We promise.